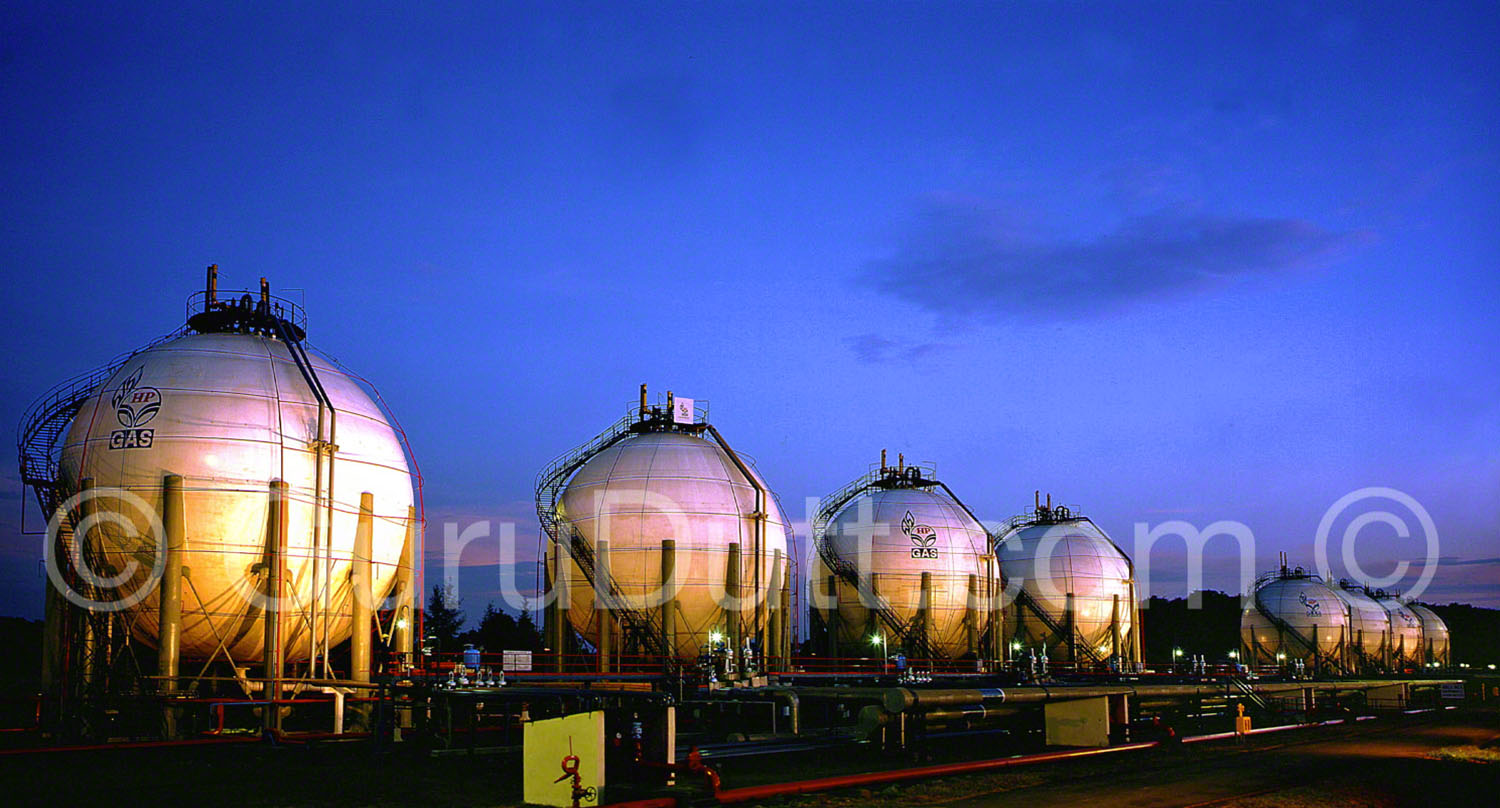 Petroleum / Power / Oil & Energy / LPG Gas Plant Night Shot.
This photograph is of an LPG gas tank farm located near Mangalore, Karnataka, India. This shoot was commissioned by Hindustan Petroleum Corporation Ltd-HPCL, HP Gas-Mumbai for their corporate brochure.
To shoot this picture we needed to take special permissions given the delicate and sensitive nature of Gas tank farms. Utmost care had to be taken while lighting to ensure safety as even a small spark can be very dangerous.  We used more than Professional 30 Digital LED/Quartz Lights to create the depth and rich colours of this picture. It was a high pressure shoot as there was no time for retakes or adjustments of lights as we had just a few minutes to get the right mix of  the Tank farm against the dramatic blue skies.
These subtle differences is what makes an excellent photograph stand out from just a good picture, and we as Corporate, Industrial Photographer's work hard towards getting these awesome visuals for our clients.
© Copyright: Guru Dutt Photography. All rights reserved. Reproduction of all Images shot by us is expressly prohibited without prior written consent of M/S. Guru Dutt Photography © https://GuruDutt.com