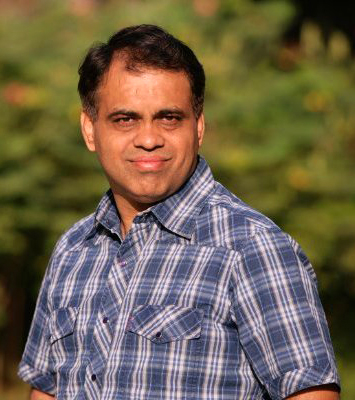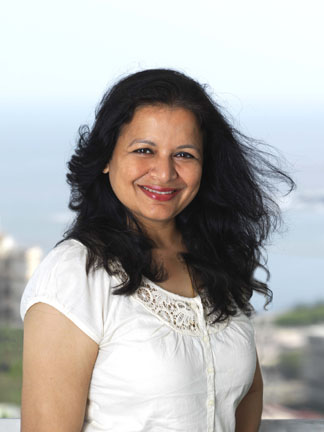 Guru Dutt & Sharmila are Global Corporate, Industrial & Aerial Imaging experts, who have undertaken complex photographic & HD Video assignments for several reputed and prestigious Corporates all over the world. As Corporate Image makers they believe that they are not merely " Photographers" or "Videographers" but, a vital link in a visual marketing team of all Corporates. Their ideas are creative and their concepts are fresh and, they believe that they are their client's creative partners. They sincerely believe that Corporate Imaging must be extraordinary and should be able to showcase the philosophy of the company to their global target audience and make the company stand out in a crowd. "Normal and ordinary are not words which fit into their mantra"
They have also undertaken Corporate CEO Portrait shoots for Infosys- CEO – Mr.Nandan Nilekeni, Reliance Industries CMD – Mr. Mukesh Ambani, Kaizen Founder – Mr.Masaki Imai, TATA Sons ED, Mr. R. Gopalakrishnan, Sandvik CEO – Mr Hakan, MERCK Pharma CEO – Dr.Dziki, Bharat Forge – CMD Mr. Baba Kalyani, McKinsey Partner- Ranjit Tinaikar, Turner Broadcasting CEO Phil Kent, Eureka Forbes CEO Mr. Suresh Goklani for Harvard Business School (HBS), Directors of Morgan Stanley & several other CEO Portraits.
They are one of the few Corporate photographers from India, who have undertaken complex Corporate & Aerial Photography of various Locations, Aircraft's, Ships, OilRigs, Factories, various mines like Gold Mines, Bauxite, Copper, Zinc & Coal Mines, Ports etc. Their assignments have covered Advertising Campaigns, Corporate Imaging, executive portraits, complex facilities requiring special lighting, where exclusive Ambience is to be reflected.They have at their command, some of the latest high-resolution Digital Camera Systems, High Definition Video Cameras & the best lighting equipment with the latest technology which contributes greatly to the crisp & stunning pictures they create.
Apart from all the necessary complex range of photographic equipment, they have at their command a wide and deep experience and skills to bring out perfect results of International standards. They are also on the panel of Whistling Woods International Institute as well as some of the Management Institutes, as visiting Faculty as experts in Corporate Imaging & Corporate Branding through the visual medium.
Specialties
Extensive Experience in Corporate, Industrial, Aerial, Advertising, Location, Architectural, Hotel, Lifestyle, Corporate Portraits, People, High Resolution Digital Photography & High Definition Videography. Industrial Photography for heavy Industries / Aeronautics / Aviation / Petroleum Industries / Oil & Energy / Nuclear / Power / Steel / Shipping & Logistics/ Ports/ Fertilizer / Automobile / Textile & Garment / Pharmaceutical Industries, Location Photography for Gold Mines / Bauxite Mines / Copper Mines / Zinc Mines / Coal Mines / Oil & Gas / Wind Turbine / Offshore Oil rigs Corporate Photography for Software Industry / Media / Hospitals & Health Care Industry / Hospitality Industry / Resorts & Lifestyle / Educational, Banking and Financial Institutions & Insurance sector etc.
Clients include: 
L&T (Lalrsen & Toubro India) • HINDUSTAN AERONAUTICS LTD-(HAL) • RELIANCE INDUSTRIES (RIL) • NATIONAL ALUMINIUM CORP(NALCO) • NATIONAL AERONAUTICS (NAL) • JAGUAR • Dornier GERMANY AIRCRAFTS • Nuclear Power Corporation (NPCIL) • NTPC- National Thermal Power Corporation • TATA Group • CORUS • ISPAT • JINDAL Group • JSW •  BHARAT FORGE • Kalyani Steel  •  MAHINDRA & MAHINDRA • FORCE MOTORS • HPCL-HINDUSTAN PETROLEUM CORP • DEEPAK FERTILIZERS & PETROCHEMICALS CORP. • SHELL, UK • OIL TANKING GROUP, IOT Infra Energy Ltd. • THERMAX • KIRLOSKAR • KOLAR GOLD FIELDS • KHETRI & KOLHAN COPPER MINES • HINDUSTAN ZINC LTD • WARTSILA DIESEL • GREAT EASTERN SHIPPING • ONGC -Oil & Natuaral Gas Corporation • Bharat Heavy Electrical Ltd (BHEL) • SANDVIK  • LM BLADES-UK (Wind Mill Power)/ LM Glassfbres / GE Power • ICI-UK (Imperial Chemicals Ltd) / AKZO NOBEL • GKN GROUP-UK • SAHARA COMMERCIAL CORPORATION, AAMBY VALLEY RESORT • TAJ RESORT HOTELS & PALACES • HOTEL LEELA RESORTS • REID & TAYLOR • WELSPUN • RIETER- Switzerland / RIETER India • ALOK INDUSTRIES • S KUMAR'S • HSBC SOFTWARE & Infotech • TCS  (TATA CONSULTANCY SERVICES )•  PTC SOFTWARE • ICICI • ICICI PRUDENTIAL • BMW • WIPRO Infotech • LUCENT TECHNOLOGIES-USA • MERCK PHARMA • GLENMARK PHARMA • PAM GLAT PHARMA • ACG WORLD WIDE • INFOSYS • BLOOMBERG • MORGAN STANLEY, USA •  J P MORGAN •  ACCENTURE –USA •  TURNER BROADCASTING INC • HARVARD BUSINESS SCHOOL( HBS ) • WALL STREET JOURNAL-WSJ • SYMANTEC • INTERNATIONAL PAPER(I paper) •
© Copyright: GuruDutt.com & Guru Dutt Photography. All rights reserved. Reproduction of all Images shot by us is expressly prohibited without prior written consent of M/S. Guru Dutt Photography ©