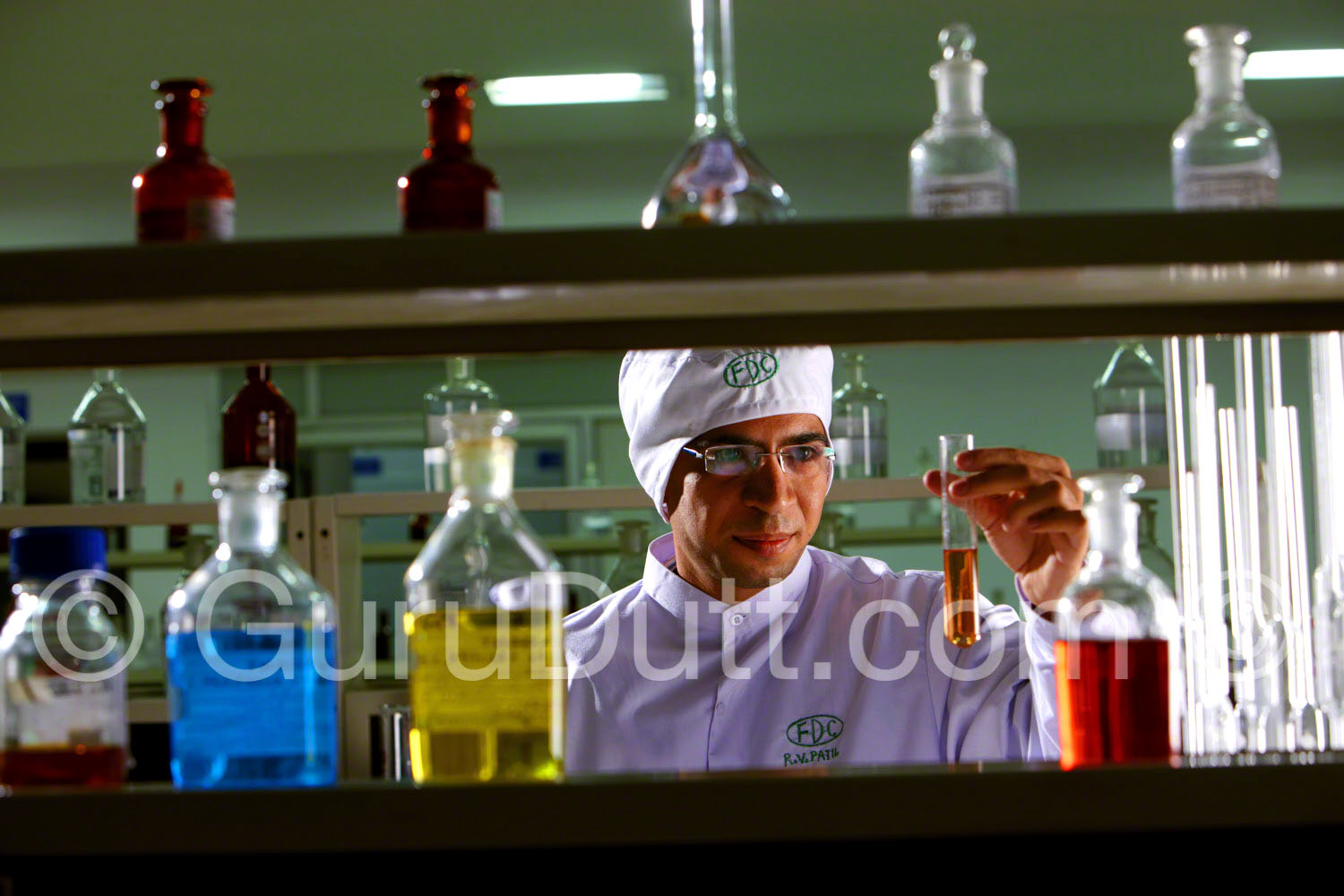 © Copyright: Guru Dutt Photography. All rights reserved. Reproduction of all Images shot by us is expressly prohibited without prior written consent of M/S. Guru Dutt Photography ( https://GuruDutt.com ) ©
We shot this photograph in FDC Pharmaceuticals Ltd.  Low depth of field and the right framing combined with directional lighting helps to create this interesting perspective of a laboratory for FDC. It is always very important to subtly  enhance the clients brand identity in all photographs. In this photograph, it was absolutely imperative to place the subject perfectly, juxtaposed against the colorful liquids of the chemicals. The placement of the test tube and the eye level of the subject contributed greatly to the perfection of the picture.
FDC is a forerunner in manufacturing and marketing of Oral Rehydration Salts (ORS) and Ophthalmics. It has set up globally approved, multiplication manufacturing facilities for Active Pharmaceutical Ingredients (APIs) as well as Finished Dosage forms. They have facilities in Roha, Waluj and Sinner in Maharashtra, Verna in Goa and Baddi in Himachal Pradesh.