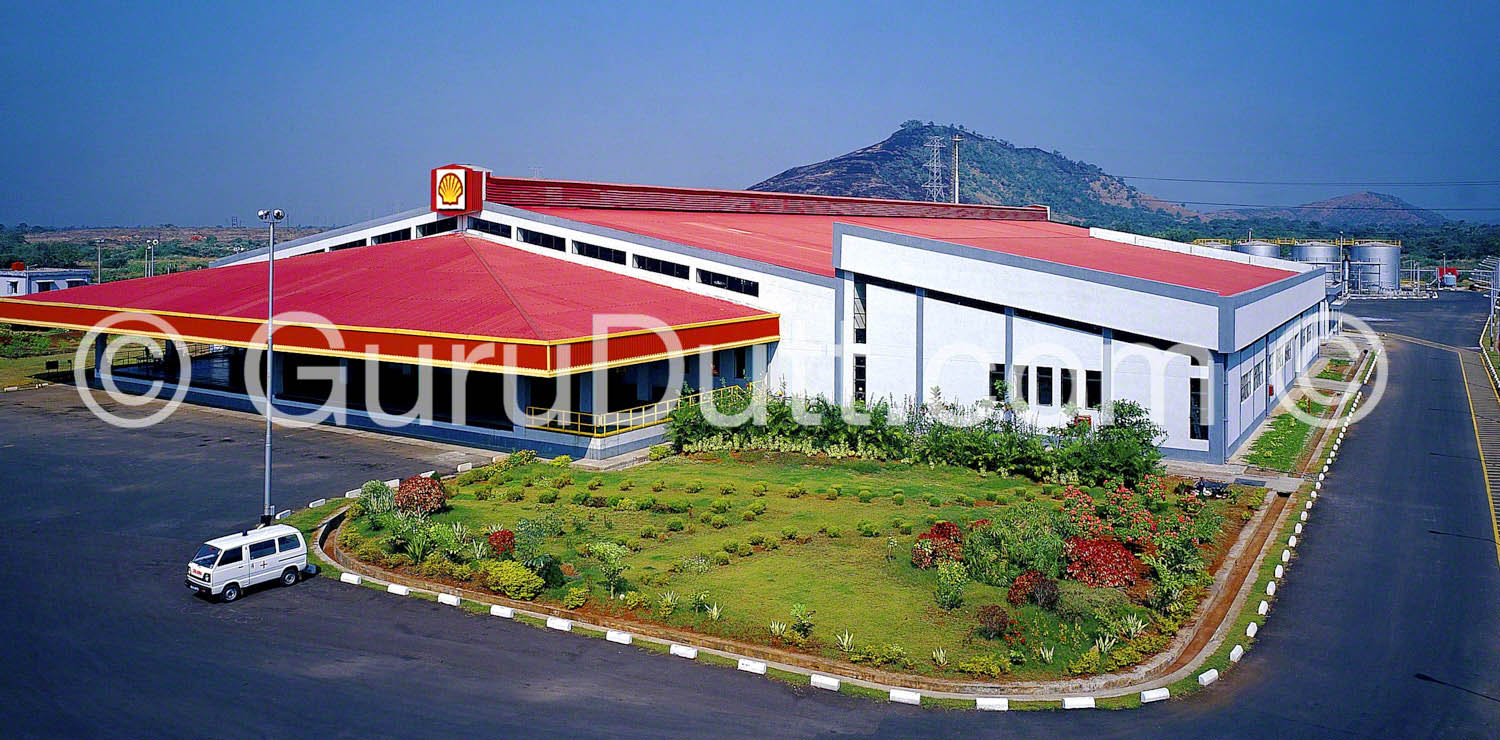 Oil & Energy / Petroleum / Power / Petro Retail / Petroleum Industry
Shell India Ltd. This picture was shot for Shell UK  and was shot at Shell India Limited at their Lubricant blending plant at Taloja, at New Mumbai, India.
Shell is a Netherland based private sector energy Company and supplier of crude products and chemicals to India. It is the world's second largest oil company in the world. Shell manufactures and markets crude oil for domestic and industrial use as also petrochemicals for industrial customers. Shell lubricants India sells a wide range of lubricants to meet customer needs across a wide range of applications such as consumer motoring, heavy duty transport, mining, power generation and general engineering.
Guru Dutt Photography is specializing in Corporate, Industrial and Aerial Photography. We have more than 28 years of experience in Corporate Photography and Corporate films. We have executed complex assignments requiring special expertise and lighting skills for some of the top MNC's in India and abroad.
© Copyright: Guru Dutt Photography. All rights reserved. Reproduction of all Images shot by us is expressly prohibited without prior written consent of M/S. Guru Dutt Photography ©
Corporate Photography; Industrial Photography; Best Indian Corporate Photographer; Best Indian Industrial Photographer; Best Indian Corporate Films maker; Indian Corporate & Industrial Film maker; Shell Plant in India