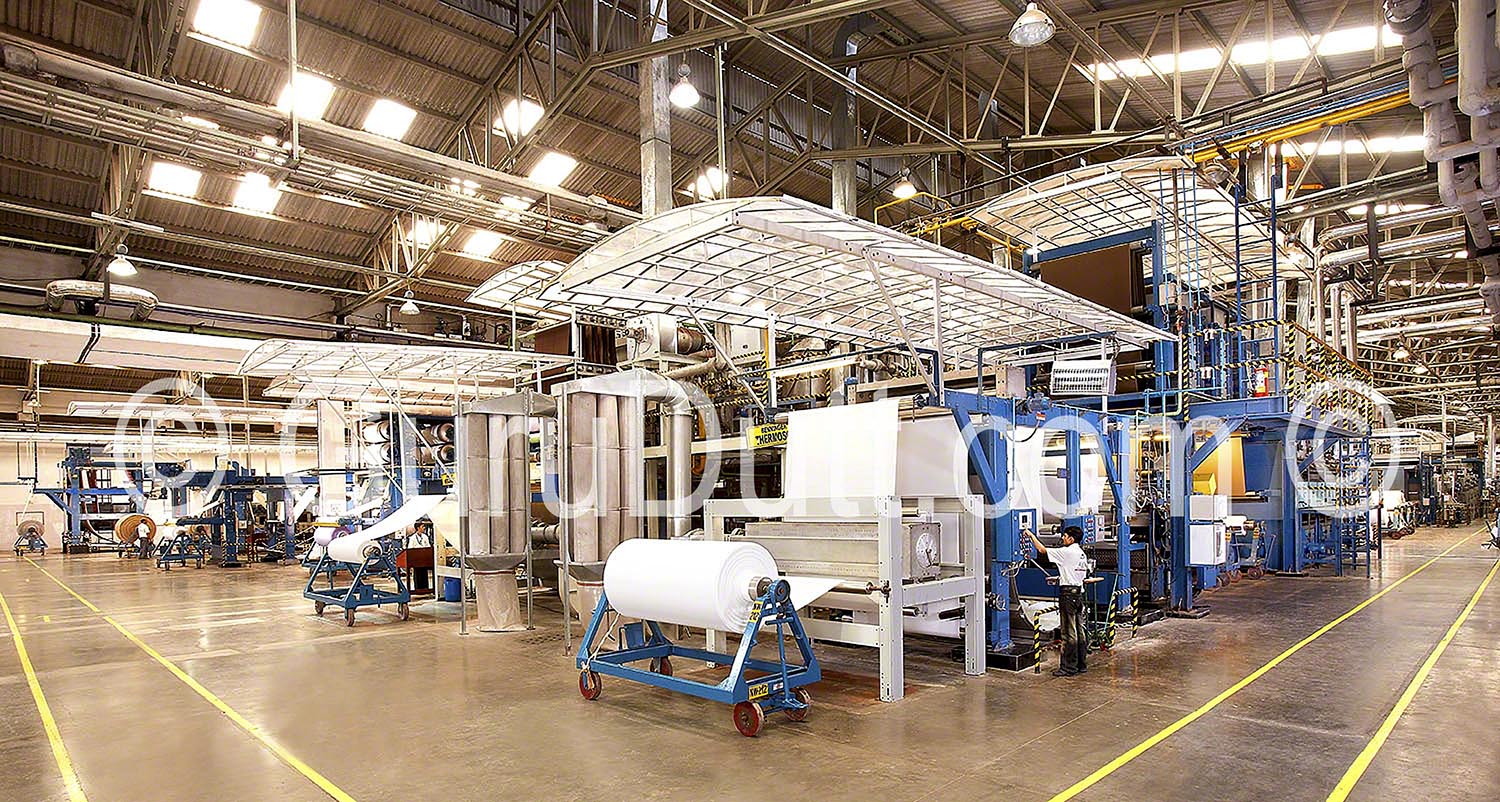 This Image was shot for Alok Industries at their Silvassa Plant. Textile factories are extremely challenging to shoot due to their high humidity and  luff content in the air.
Industrial Photography might not be as glamorous as fashion photography but the challenge for a good industrial photographer is to project the factories of our clients in a "glamorous" way. This is not always easy, as the pressures of production always vie with the time and efforts required to spruce up a site for a shoot and to set up lighting etc. Also, a good industrial photographer uses lights to complement available light, to highlight the salient features and to hide the unimportant details so as to bring alive the machines and the factory. We have also juxtaposed the human element against the massive machines to bring out the vastness of the factory.
We firmly believe that "God is in the details" and all our photographs can easily be enlarged to gigantic promotions for exhibitions etc, which they so often are.
What has to be kept in mind is that once a industrial photograph/ video has been shot, it gets immortalized on celluloid for ever and ever, and is an important landmark in the Company's history, and is not as impermanent like a fashion photograph which gets dated very soon!