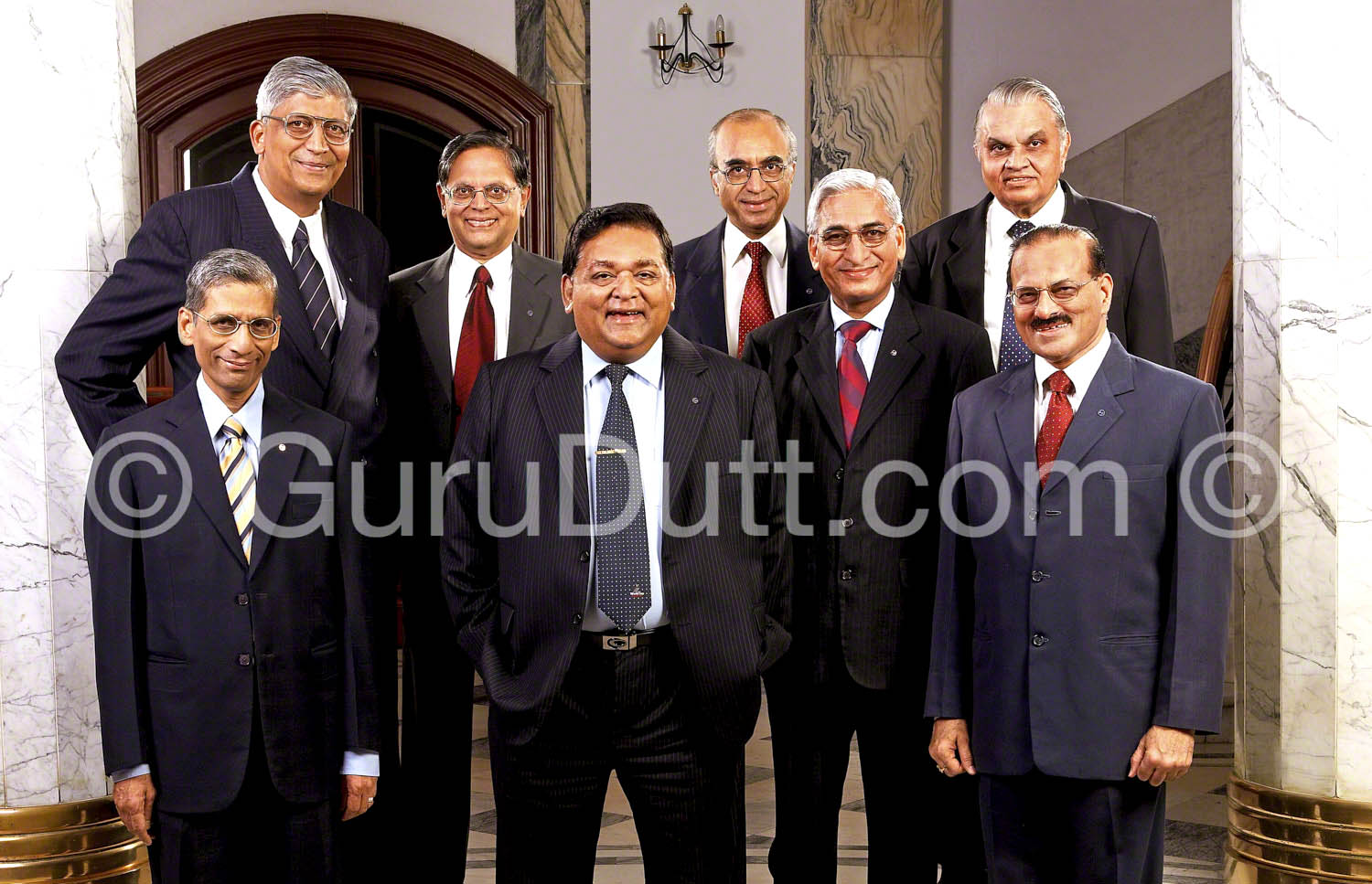 © Copyright:  
https://GuruDutt.com  
Guru Dutt Corporate Photography. All rights reserved. Reproduction of all Images shot by us is expressly prohibited without prior written consent of M/S. Guru Dutt Photography 

©
This picture was shot just before the Board meeting of Larsen & Toubro Board meeting started for their website and Internal & External communication. The Board's Chairman Mr. A. M. Naik and his dynamic team is shot by Guru Dutt & Sharmila on behalf of Guru Dutt Corporate Photography. This large Corporate in India is one of the top Corporates and is one of India's most respected professional companies. L&T has a strong customer focussed 75 year old company with vast experiance in world class Construction,  Industrial Manufacturing, Engineering & the latest Technologies and has a leadership in all areas of business.