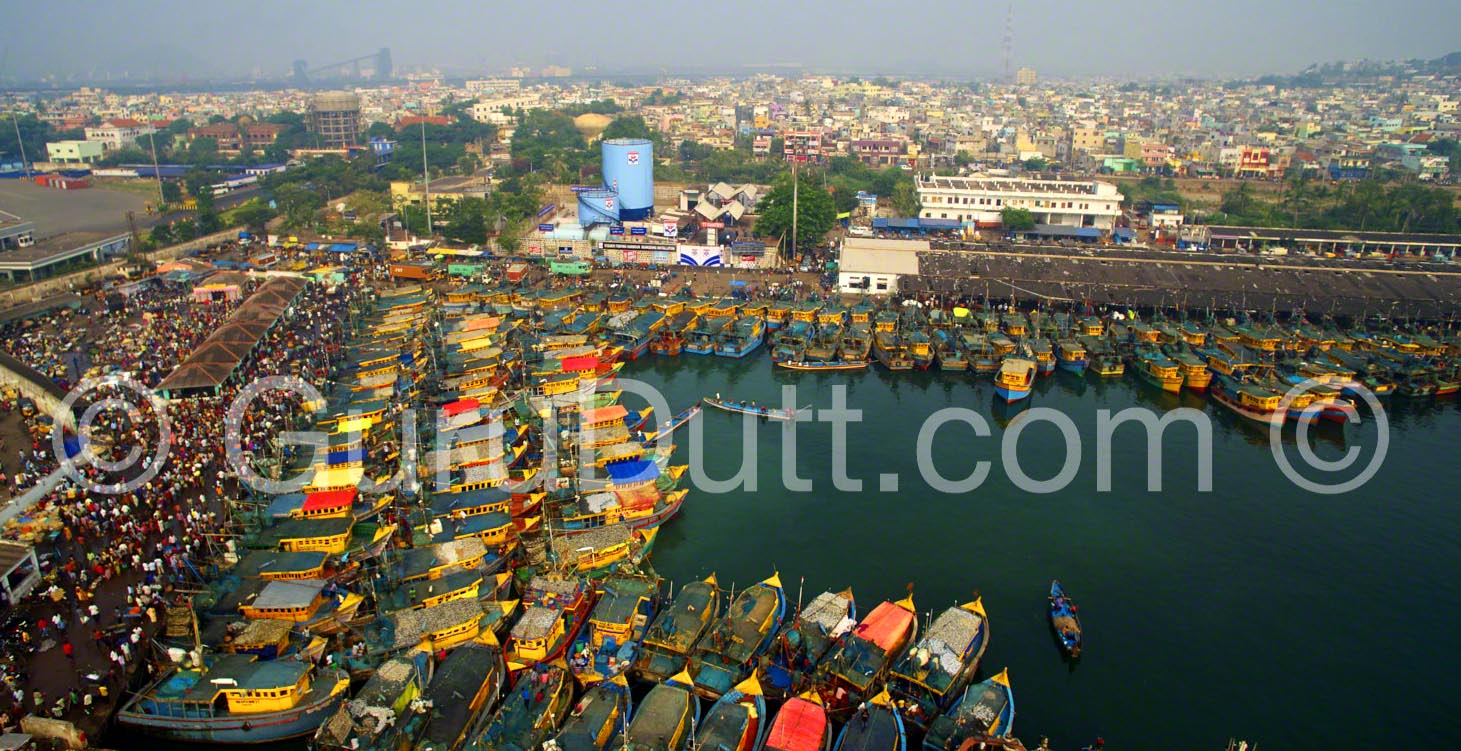 © Copyright: Guru Dutt Photography. All rights reserved. Reproduction of all Images shot by us is expressly prohibited without prior written consent of M/S. Guru Dutt Photography ( https://GuruDutt.com ) ©
This Aerial Photograph was shot for HPCL- Hindustan Petroleum Corporation Ltd, at their Vizag Port facility with the port in the foreground. ( Visakh Fishing Harbour depot of HPCL -A Bunkering Installation at the Fishing Harbour for Fishing Vessels at Vishakapatnam Port). This picture was shot in a very busy port amongst a huge crowd of fishmongers, buyers, sellers, hundreds of  bystanders and several rows of fishing vessels manoeuvring deftly in and out of the port. It was a real challenge to do crowd control as curious hangers on surged to peep in on the screen or looked up into the camera drone while the shoot was on. A unique experience in all.
The Global bunkering industry is growing at a very fast pace and India too is growing its bunkering presence in the global market. HPCL has partnered with Vizag Port to build state of the art Bunkering facilty for the Fishing Vessels at Vishakatnam Port.   HPCL is one of the foremost Petroleum Corporations in India and one of the best in quality and has a fantastic  Petroleum infrastructure in India.  We were assigned to shoot their  facilities all over India for a Corporate Brochure as well as a Corporate Film. Guru Dutt Photography caters to many national and international Corporates for all their photography and corporate AV/films requirements.