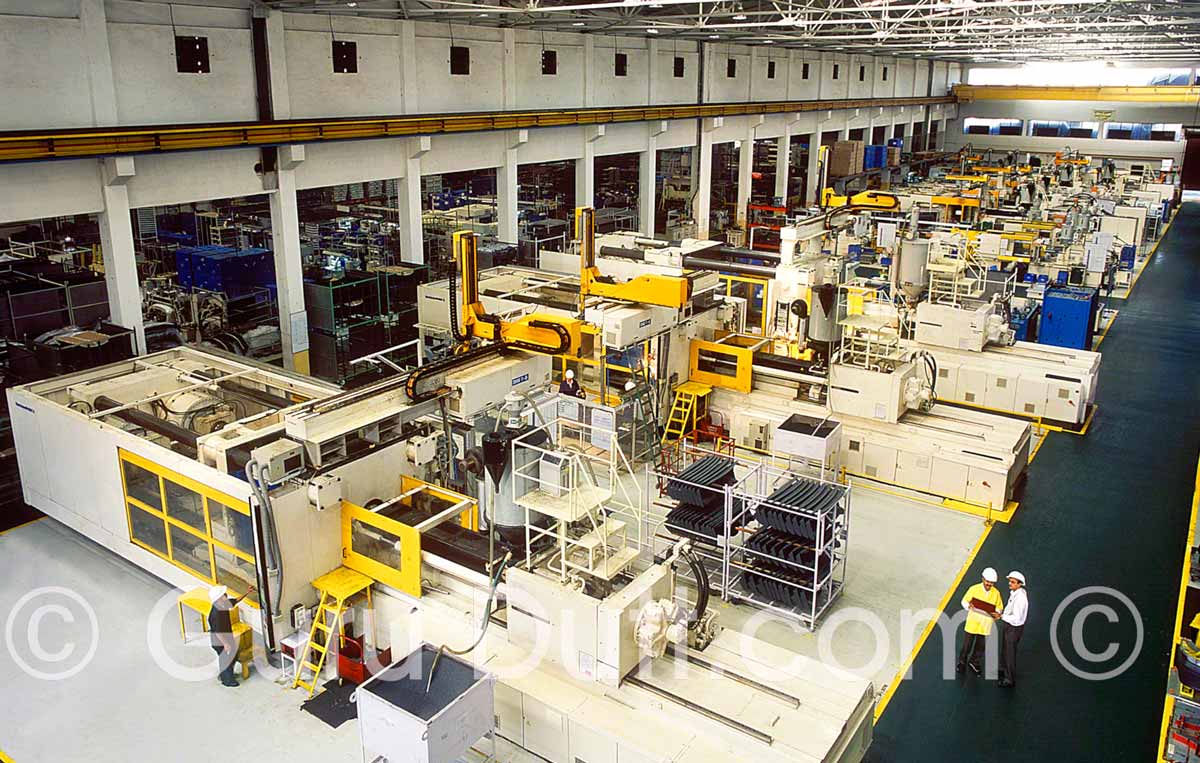 This industrial photograph was shot for the state of the art automobile manufacturing plant for Tata Auto Comp (TACO), a unit of Tata Group at Pune, near Mumbai, Maharashtra, India.  As a Industrial Photographer, to achieve this wide angle aerial picture, we chose an interesting angle and were perched on top near the roof and have taken this aerial picture from one corner of the factory, to show case the line up of state of the art technology CNC machines.
We also created a complex lighting set up and have used multiple quartz Flash lights with radio control triggering system to create a depth for this Image of the manufacturing assembly line.
Tata AutoComp Systems Limited, promoted by the Tata Group, provides products and services in the automotive industry to Indian and global customers, including Ashok Leyland, BMW India, Mercedes-Benz India, Eicher Motors, Fiat, Force Motors, Ford India, General Motors India, Hero Honda, Hindustan Motors, Honda Scooters, Honda Siel Cars India Ltd, International Tractors John Deere India, Mahindra and Mahindra, Mahindra Renault, Man Force Trucks, New Holland, Piaggio, Punjab Tractors, Royal Enfield, Skoda, Swaraj Mazda, Tata Motors, Toyota Kirloskar Motor Pvt. Ltd., Tractors and Farm Equipment Limited.
© Copyright: GuruDutt.com & Guru Dutt Photography. All rights reserved. Reproduction of all Images shot by us is expressly prohibited without prior written consent of M/S. Guru Dutt Photography ©