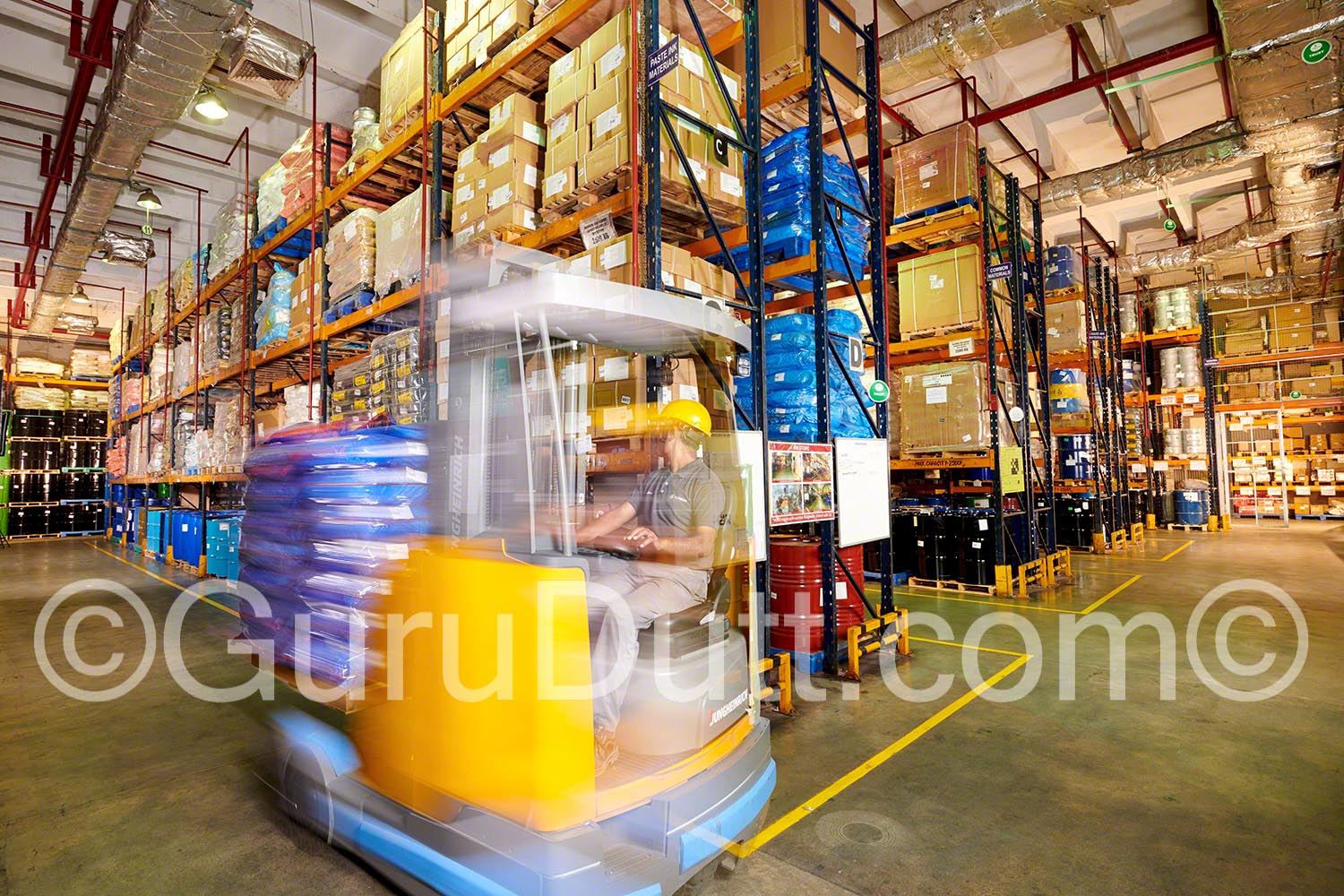 Logistics & Infra
Effective Logistics management results in helping a Company reduce costs and save time. It is the management of flow of material from the point of input to the point of final delivery in order to meet the requirements of customers and corporations. Every Company like Siegwerk which needs photographs of their warehouses and Logistics management to showcase it to their customers, share holders and the Public.
This photograph was shot for Siegwerk. at one of their factories in India.  It is said that every picture talks more than a thousand words, so it is an Industrial Photographers job, nay, duty, to ensure that we are able to portray our clients business in a positive & energetic manner. Every detail, right from placement of the boxes to clean uniform and shoes, to safety equipment usage has to be taken care of. These photographs are the ones which are going to talk about your Company to outsiders.
After all, "God is in the details".
Siegwerk is a German company having their headquarters in Siegburg in Germany. Siegwerk has corporate values based on Quality, Open-mindedness, responsibility, foresight & Dedication .heir formula " Ink, Heart & Soul" is their work culture. It is not only a slogan but they develop their partnerships with customers and vendors based on this main principle.