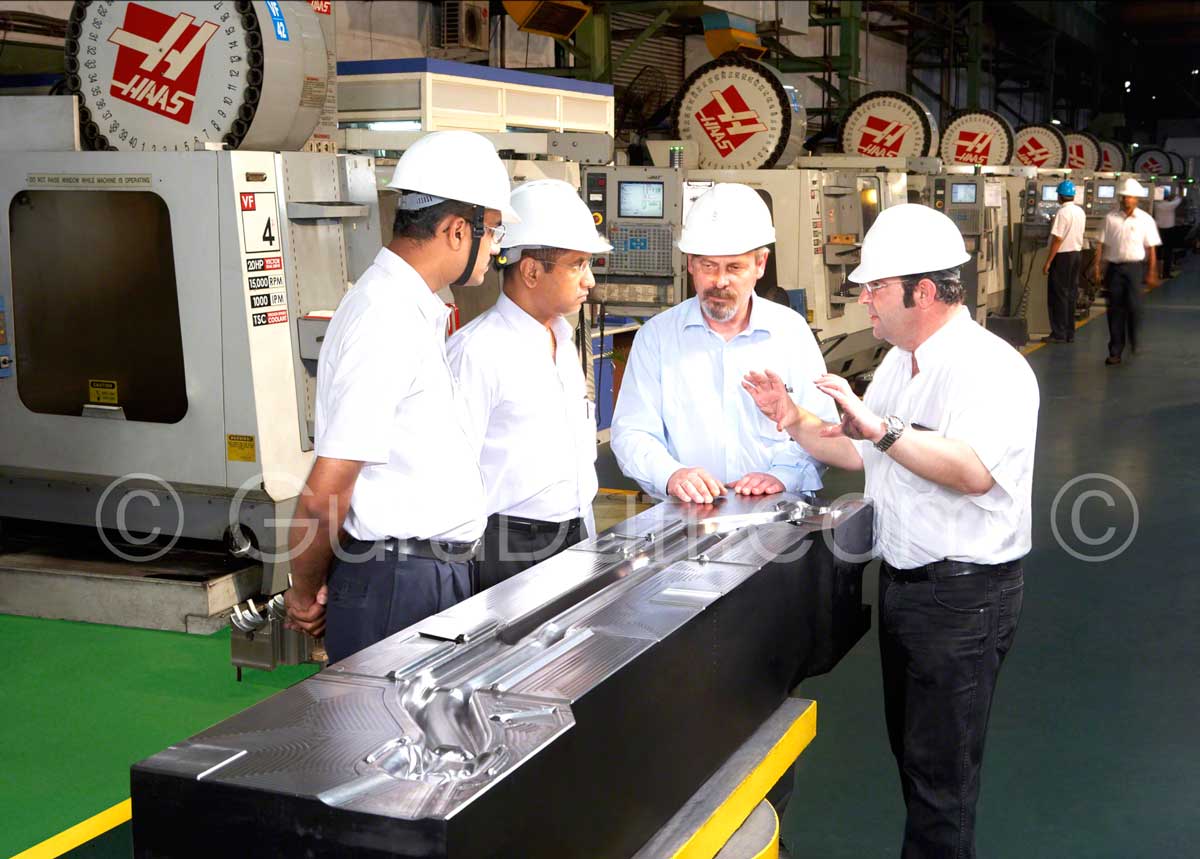 Forging / Automotive Parts/ Industrial / Assembly-Line / Iron & Steel Automobile Industry.
Bharat Forge Limited-BFL, / Kalyani Forging is a Indian multinational  based in Pune which is a technology driven global leader in metal forming, serving sectors like, automotive, power, oil and gas, construction & mining, rail, marine and aerospace. This company is a part of Kalyani Group – a USD 2.5 billion conglomerate with more than 10,000 global work force; BFL today has the largest repository of metallurgical knowledge in the region. Bharat Forge manufactures a wide range of high performance,critical & safety components for the automotive & non-automotive sector.
This photograph was composed with a view to showcase the Company's diverse work force and inclusive environment, with the backdrop of their state of the art factory environment with some latest CNC machines in the background.
© Copyright: Guru Dutt Photography. All rights reserved. Reproduction of all Images shot by us is expressly prohibited without prior written consent of M/S. Guru Dutt Photography © https://GuruDutt.com