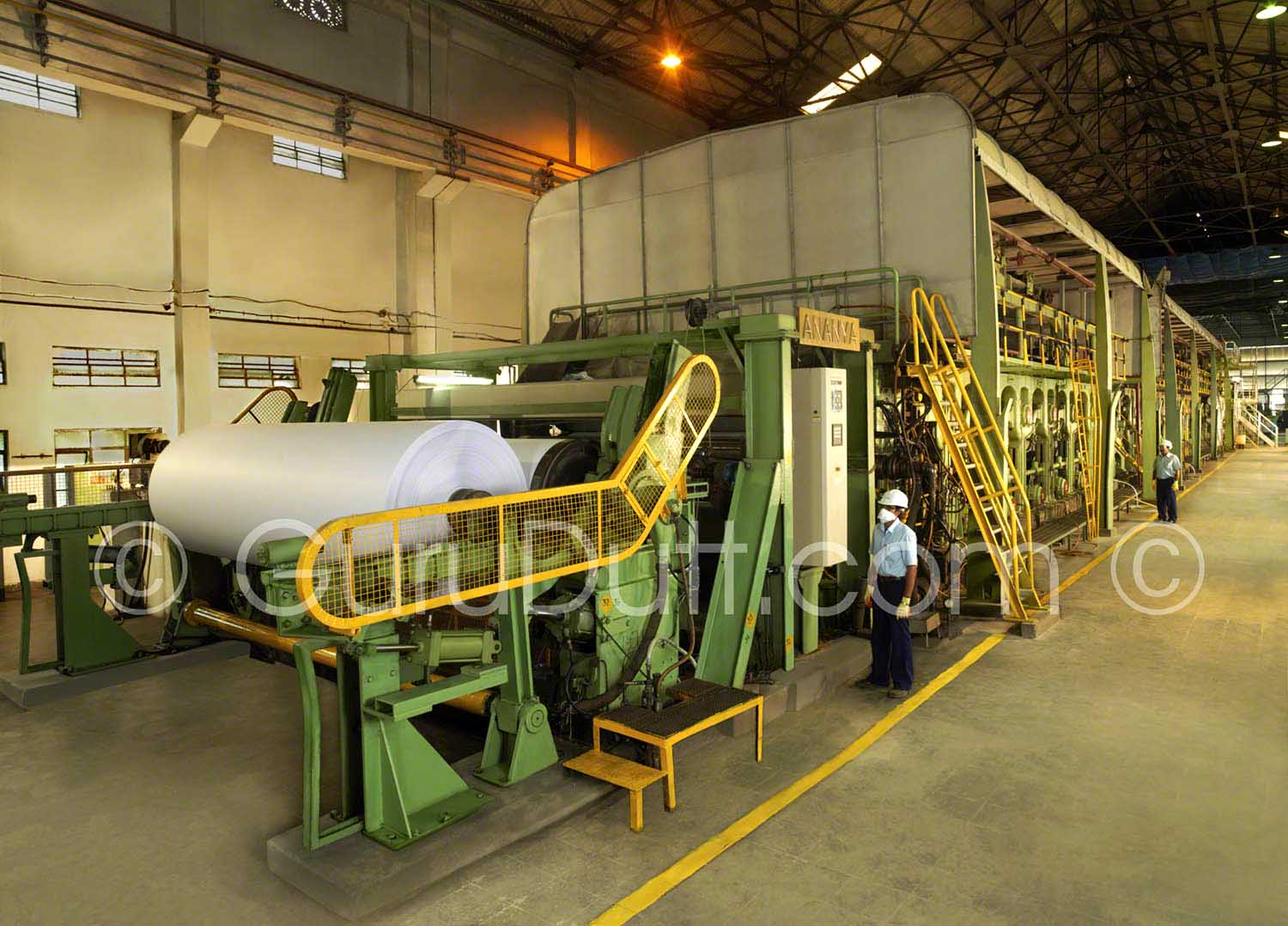 Paper Mill Photography- International Paper factory, Rajahmundry, Andhra Pradesh, India
This Industrial photograph was shot at International Paper factory/Ipaper  Mill factory (IP APPM) at Rajahmundry near Vishakhapatnam, Andhra Pradesh. We did elaborate  lighting  using more than 30-40  Quartz and Flash lights and have shot it on a super wide lens on the Hasselblad camera.  This image is being extensively used for International Paper Corporate campaign for their International website, Annual reports, Brochures,exhibitions and  internal and Corporate communications etc.
International Paper is one of the world's leading producers of fibre based packaging, pulp and writing, printing and copier paper catering to both domestic and international markets. This factory was formerly known as The Andhra Pradesh Paper Mills, International Paper has acquired 75% shareholding in the same.
© Copyright: Guru Dutt Photography. All rights reserved. Reproduction of all Images shot by us is expressly prohibited without prior written consent of M/S. Guru Dutt Photography ( GuruDutt.com )  ©
We are Global Corporate, Lifestyle, Aerial photographers/ Corporate Film Makers/ Corporate, Industrial & Product Audio Visuals (AV's), who have undertaken challenging Photographic & HD Video Corporate Film assignments for prestigious Industries all over the world.