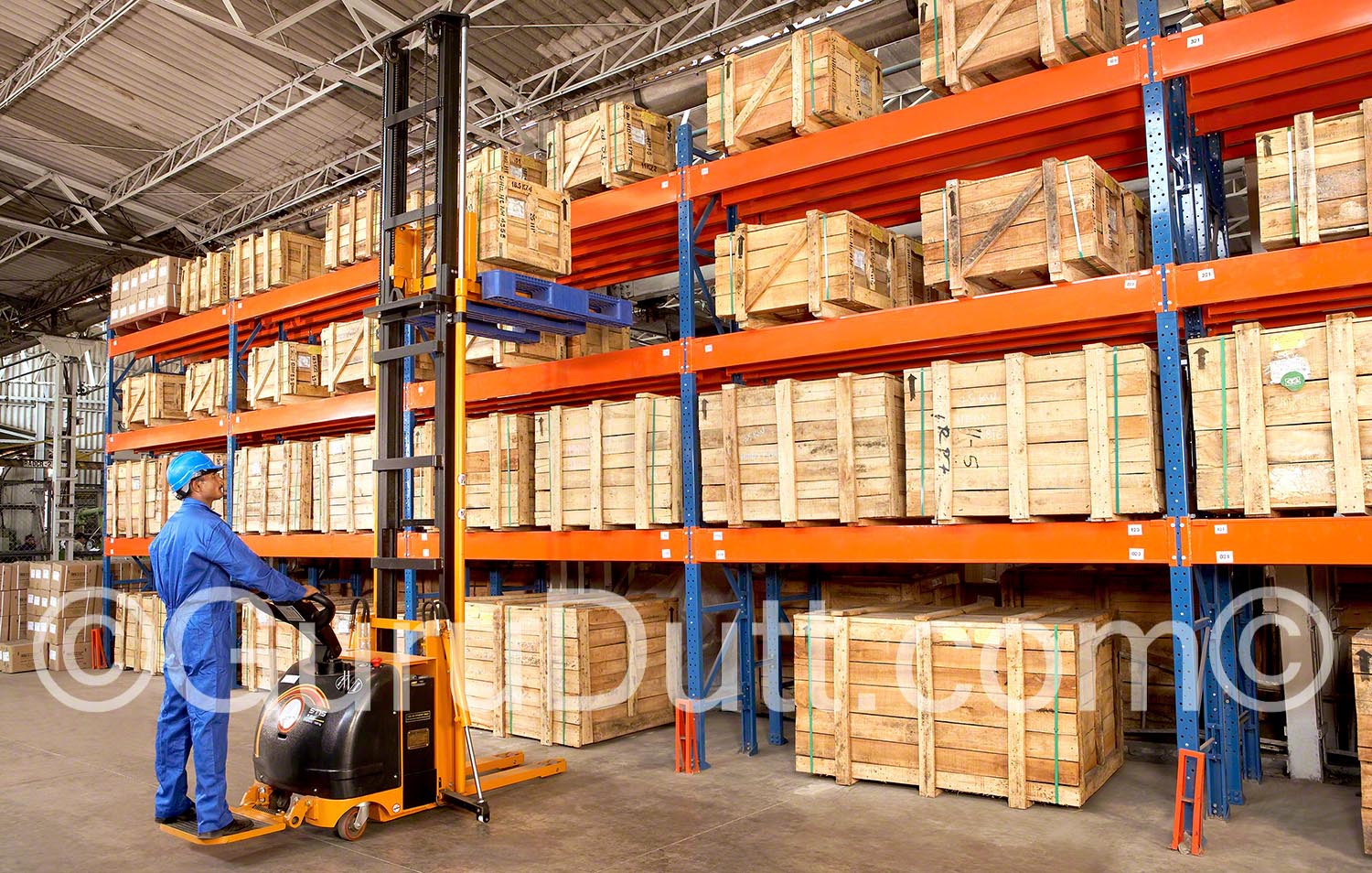 © Copyright: Guru Dutt Photography. All rights reserved. Reproduction of all Images shot by us is expressly prohibited without prior written consent of M/S. Guru Dutt Photography ( https://GuruDutt.com ) ©
Effective Logistics management results in helping a Company reduce costs and save time. It is the effective management of flow of material from the point of input to the point of final delivery in order to meet the requirements of customers and corporations. Every Company needs photographs of their warehouses and Logistics management to showcase it to their customers, share holders and the Public.
This photograph was shot for Kirloskar Brothers Ltd. at one of their factories. It is said that every picture talks more than a thousand words, so it is an Industrial Photographers job, nay, duty, to ensure that we are able to portray our clients business in a positive & energetic manner. Every detail, right from placement of the boxes to clean uniform and shoes, to safety equipment usage has to be taken care of. These photographs are the ones which are going to talk about your Company to outsiders.
After all, "God is in the details".