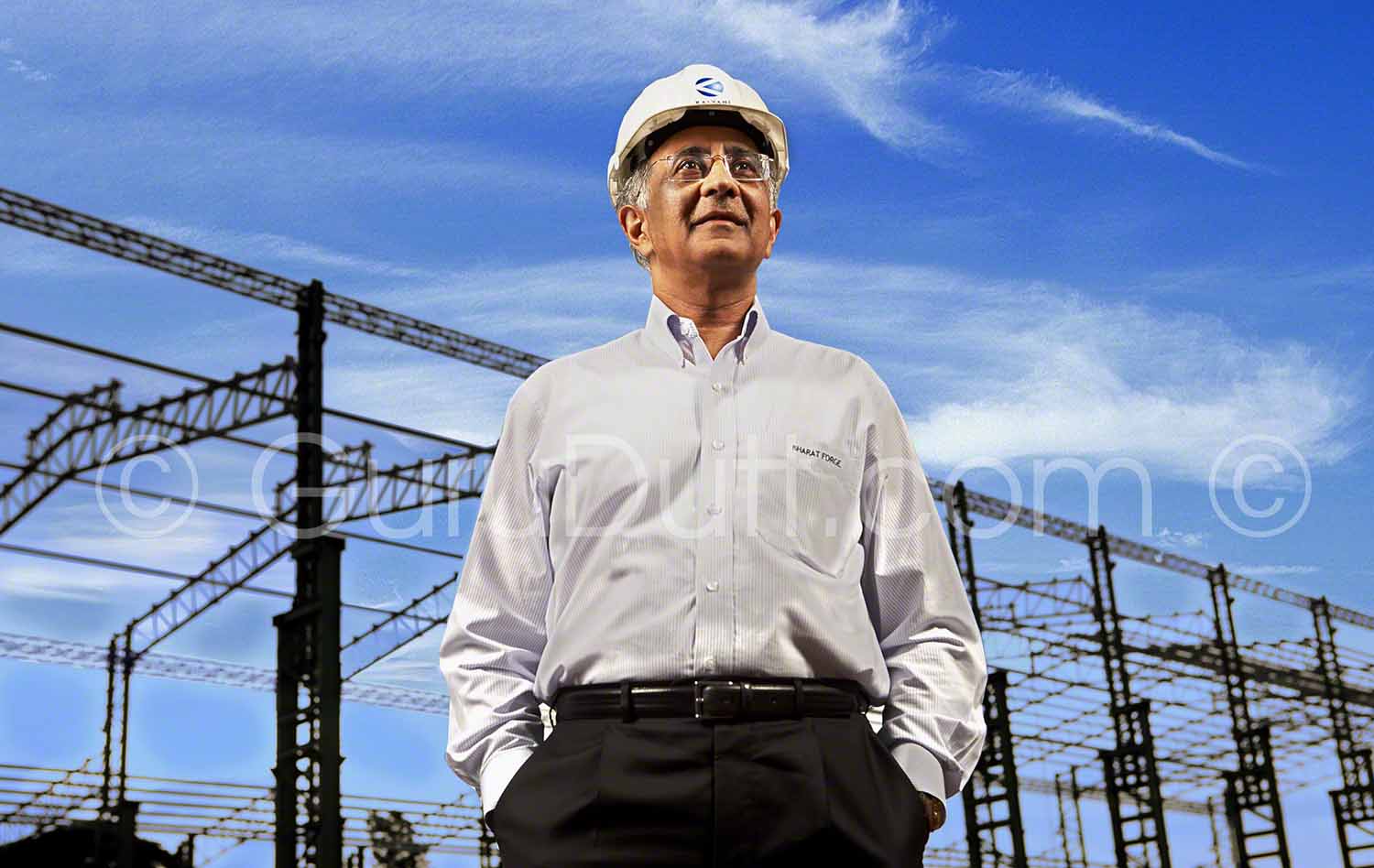 Corporate CEO Photography/ Corporate Head Shot Photography ….Bharat Forge CEO Mr Baba Kalyani's Portrait
This CEO portrait was shot in the Bharat Forge plant near Pune, Maharashtra, India.  We got a superb expression from the Chairman & Managing Director of Bharat Forge, Mr. Babasaheb Kalyani. This picture conveys the Chairman's vision and farsightedness, juxtaposed as he is against a background of framework of steel of a factory which is coming up set against the blue sky, symbolizing growth and expansion. We have used some special lighting for this portrait.
Bharat Forge which is part of the Kalyani Group is Indian Multinational company which employees cutting edge technology and Engineering group with manufacturing capability spread across varies sectors specially automobiles & Defense sectors.
© Copyright: Guru Dutt Photography. All rights reserved. Reproduction of all Images shot by us is expressly prohibited without prior written consent of M/S. Guru Dutt Photography ( https://GuruDutt.com )  ©
We have extensive experience in Corporate Photography, Corporate CEO Portrait Photography,, Headshot Photography, Executive Portrait Photography and Corporate Films / Industrial & Product Audio Visuals (AV's), and have undertaken challenging Photographic & HD Video Corporate Film assignments for prestigious Corporate's all over the world.